1. Mobile application for the guests
Our secure mobile app is regularly updated and always offers the latest Features. Here your guest will find everything in one place.

Our team of marketing, UX and IT specialists developed the SUITEe app. Through Direct contact with our partners ensures continuous improvements and improvements Optimizations.
2. Hotel software
There are already excellent property management systems on the market. We don't try new what it already works. That's why we cooperate with the best Software developers to offer you a comprehensive all-in-one solution.

SUITEe already offers integrations with industry-leading PMS providers. To contact Contact us to discuss implementation with your software.
3. Own booking channel
SUITEe provides its users with an integrated booking function - without additional costs for you and your hotels.

With our user-friendly app, your guests can easily select hotels and Book directly – easy and time-saving.
4. ID verification and login
During the stay, guests are usually required to complete registration forms and the hotel staff must check the data. Due to the recent pandemic additional COVID tests required.

SUITEe offers guests the opportunity to upload documents before arrival and to be checked automatically.

The registration form has been filled out and is available to the hotel management.
5. Smart equipment and room controls
Smart room accessories are not only modern and chic, but also offer practical and efficient solutions.

No renovations required – SUITEe provides the necessary hardware and transforms your property into a high-tech system. With remote control for access, Lighting, room temperature and much more.

Your guests could make all the settings easily and conveniently in the app.
6. Pay with the app
SUITEe does not make payments, but rather forwards them directly to you via the app. Depending on your needs, payment can be made upon arrival, after check-out or in multiples steps. In any case, it is not necessary for the guest to be physically present at the Reception to pay the bill.
7. Chatbot
Neither guests nor employees want to waste unnecessary time with questions and answers. Our AI-powered chatbot can answer all frequently asked questions and even Switch smoothly between screens to help your guests take part in numerous activities help.
8. Discover offers
Local recommendations are always appreciated by guests. With the SUITEe app we bring everyone Information directly on the screen and ensure the stay of your guests will be unforgettable.

We even offer special offers and promotions for our app users while traveling can be used.
9. Personal Profile and Settings
No more language barriers - with the SUITEe app your guests can speak the language they want Choose your language and enjoy your stay to the fullest.

For future bookings, metrics, addresses and payment methods can be conveniently stored in the account.
10. Backend for hotel managers
Our intelligent backend solution enables hotel managers to manage room settings easily carried out and monitored from anywhere. Thanks to the smart SUITEe technology, you have insight into room temperatures, battery status and even notified immediately if a door lock is tampered with - and all that conveniently via a single app.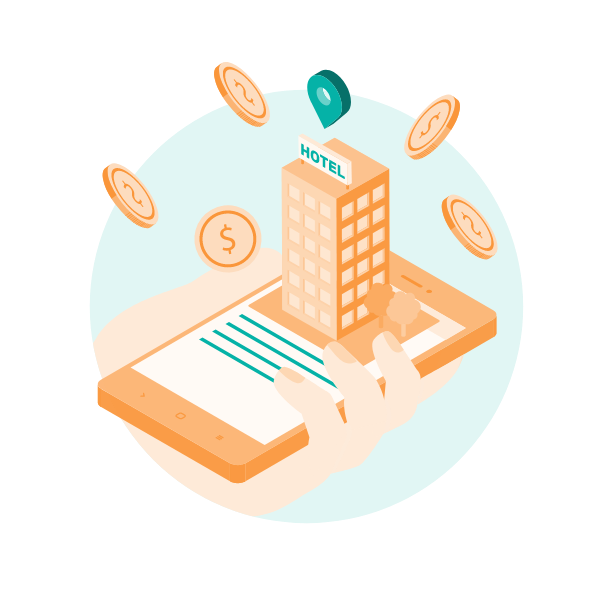 No Renovation Needed with
SUITEe Smart Devices
Quick and Hassle-free Process

Contact Us
Let's get to know each other! Non-binding, no time loss - let us answer your questions about SUITEe and learn about your expectations.
Project Plan and Cost
We present and discuss with you the project plan, timeline and costs. After defining all the details, we are ready to continue as business partners.
Support
SUITEe has been built to easily adapt to the new market requirements and customer needs. You will also benefit from this development and always have an expert team by your side.
Analyze
Deep analyzes of your requirements, property and current business. Non-binding, we go together through your current processes and define the best solution for you.

Implement
From now on we continue with the agreed plan and work together on the software and hardware implementation as well as on presenting the new USPs to your guests.
Your easy & convenient digital solutions
Not enough technical know-how?
Our one-stop solution is here to elevate your business with the aim of improving management,
efficiency and control from the hotel management, as well as offering a better service to guests.
Frequently Asked Question
Not at all. You would be surprised how many amenities are smart
can be designed without having to make major structural changes.
These are usually door locks, light switches, thermostats, blind controls,
Remote controls and various sensors.
Our premium partners benefit from tailor-made conditions that suit their needsmeet individual needs. We are ready to discuss personalized plans
and to support you in applying for government digitalization funding.
In any case, our goal is to keep your costs as low as possible, rather than high
requiring investments
Your safety is our top priority. With SUITEe your data is safe and secure. We use reputable partners to secure your personal information.
The platform for smart devices is ideal for digital solutions like our app.
Even in the event of an internet or connectivity failure, your guests can continue their stay enjoy without restrictions. In such a case, your guests may not have one Access to the app, but can still control the devices manually.
Max M.
Hotel Guest
The SUITEe app made our stay so much more convenient. Easy on and off Check out, control of room amenities and lots of great recommendations for Activities in the area. We love it!
Laura S.
Hotel Guest
SUITEe really enhanced our vacation. No annoying queues Reception and the ability to customize the room with one click. We come definitely again!
Robert K., Hotelmanager
Hotel Guest
We implemented SUITEe in our hotel and our guests love it. It has the Increased operational efficiency and a modern and comfortable experience for our guests offered. We recommend!
Lisa K.
Hotel Guest
With SUITEe we feel safe and protected. The app offers contactless Payment option and the ability to adjust the room temperature, what is special I think it's great.
David R.
Hotel Guest
We love SUITEe's smart home features. It has our accommodation transformed into a high-tech paradise. Great thing!
Emily P.
Hotel Guest
The SUITEe app is super easy to use. I was able to control my room without any problem and found great restaurant recommendations. An essential tool for travelers!
Sarah H.
Hotel Guest
SUITEe really made our trips better. Check-in and check-out are carried out smoothly, and the remote control of the room facilities is super convenient. I can do it can't wait to use it again!
Albert P., Hotelbesitzer
Hotel Guest
As a hotel owner, implementing SUITEe has proven to be a real benefit. The Guests love the convenient features and it has helped us streamline operations. A smart investment!
Tom L.
Hotel Guest
SUITEe exceeded our expectations. We feel safer and better cared for, thanks to all the possibility to customize our room the way we like it. A real must for travelers!
Ready to upgrade your hotel?
Send us a message or email us at
contact@suite-e.com